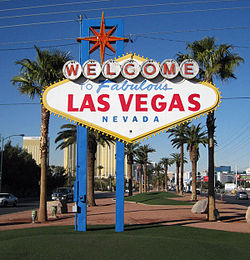 Microconf 2014: Attendee Talks, Day One
NOTE: These recaps are a bit more for me than you. I'll skip over stuff, include asides that are more personal notes to me, etc. Your mileage may vary. More detailed/sanctioned recaps will be available at http://microconfrecap.com at some point.
UX Basics that Convert Users into Customers
Presenter: Samuel Hulick
Focus on the funnel itself.
A lot jargon in UX
Invest in your users' success
How do you turn Mario into fireball Mario?
The lifestyle difference is pretty profound there
You're rewarded by turning people into awesomer people.
Conversions are a byproduct of the value of the change you enable in customers and visitors
Slight uptick in UX can have profound effect on entire funnel.
Make money by making better people
Building an Automated Content Marketing Machine
Presenter: Brian Casel
Case study of what's been happening with http://restaurantengine.com
First year goals: Establish trust in an unknown industry; keep costs down; avoid becoming dependent on paid channels; establish a steady source of traffic/customers from organic/content channels; and systemize, automate, and outsource
Last field on signup form, "How did you find out about us?" Vast majority is "Google"
New blog post every Monday. Written by writing team. Some formatting guidelines. Sometimes review posts prior to publishing.
Editorial calendar: Spreadsheet with topics sourced from industry forum "hot topics," popular posts on other industry blogs, look at data to see which topics resonate the most.
Email list. Email opt-in on blog. Includes a free checklist on sign up (immediate value). Six-lesson email course autoresponder (value over time).
Autoresponder increases email engagement, sets precedent that every email we send is worth reading.
Newsletter goes out every Tuesday. Just announces the blog post.
Guest blogging: target relevant industry blogs; build relationships with blog editors; writers produce the articles, he edits; CTA in author byline (CTA for newsletter); repeating monthly to-do.
Improvements: targeted landing pages, multiple email courses on more focused topics, webinars, podcasts/re-purposing content.
How to Buy Your Way to Fame and Fortune as a Bootstrapper
Presenter: Dave Rodenbaugh
Started as freelancer. Tired of trading hours for dollars.
Build vs. Buy divide.
Build you need to do everything from scratch. Buy, you can focus more on the promotion since you're buying a market and a product.
Criteria for purchase price. Mostly looking for room to grow.
Flippa, eBay for websites.
It's a large pile or garbage that requires diligence to actually find something
Bought a few, turned out to be lousy business.
Gave experience improving a website from scratch.
AWPCP: had some revenue, was ugly, too. On Flippa for 3.5k. Didn't sell. Contacted afterward, bought for 1k.
The began the revamp
Revenue increased, but discovered he added customer support to the workload.
Had to outsource a developer
Had a nonresponsive developer, hurt sales. Finally fired him.
Another plugin (Business Directory) from the same creator came across. Same problems he had to fix in AWPCP. Bought for 1.5k
Revenue increased much more dramatically the second time.
WP Plugins: Support is everything, raise your prices, customers love bundles, Wordpress.org is the Google equivalent, and follow the rules.
About 65% of total revenue is in bundles.
Can you do it? Yup. Find something that interests you on Flippa, buy something in your budget, improve the experience, get feedback
There's inherent risk involved in this, hence the budget
From Idea to $5000 a Month in 5 months
Presenter: Josh Pigford
baremetrics.io: SaaS metrics from Stripe
Felt like he was duct-taping stuff together
Idea on October 14, 2013. "Honey, I'm building a business tonight."
Launched on November 14, 2013.
Five takeways:

Build what you need, not what you think others need. You have a problem. Chances are you're not a unicorn. May not be a viable business, but it's a start. Worst case, you've solved your own problem.
Charge from day one. Only one type of validation that matters: Money.
Stop trying to attain the perfect product. Buys time to learn the intricacies of the problem you're solving
Ship fast and ship frequently.
Price for the customer you want. $9 customer is an entirely different customer than $99.