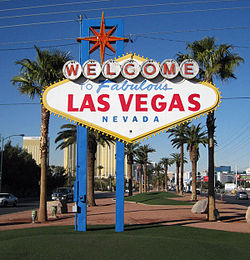 Microconf 2014: Website teardowns
NOTE: These recaps are a bit more for me than you. I'll skip over stuff, include asides that are more personal notes to me, etc. Your mileage may vary. More detailed/sanctioned recaps will be available at http://microconfrecap.com at some point.
Teardowner: Patrick McKenzie
Explicitly mention money or revenue. Visceral reaction to those, people don't make the leap on their own.
Maybe make the testimonial bigger and more prominent.
Don't love the positioning ("it's time you knew what's happening in your stripe account"). This is the batteries-not-included portion of Stripe, you could fix it, but we'll do it for you instead.
Give names to pricing tiers. Make them customer segments - Solo, Small Business, Enterprise, for instance.
Make it explicit who the intended customer is.
Testimonial is awesome, but edit quote so they understand it's for manufacturers.
Mention who gave testimonial. This one, though, is made up.
Get testimonial: When customer happy, "would you say X, X, X?" If "yes" response, "Can I quote you on that?"
Drop testimonials where they tie into relevant part of buying process (ROI on buy page, for instance). Name value of testimonial = go home page. otherwise, get specific with placement.
Kinda long-form copy, but isn't actually long form copy. Either go whole hog with it, or go with the standard SaaS thing. Mixing the two doesn't always work well.
Pricing: Initial plan is per user than later's aren't. Make higher plan higher.
As expected from Patrick, "Charge more."
CTA: "Get started now", "Start winning more quotes now"
First time at your website, not convinced you're trustworthy. Get email address instead of credit card on initial visit.
Great SEO domain name
.org domain names = hidden secret of SEO domain names
Figure out a way to package product so you can segment and price differentiate
There are companies that will require a separate support contract[1].
Think about adding an upper tier of cloud sync or backup.
People coming here after googling "backup outlook" are already sold on the idea.
Tagline: Doesn't love it. There are lots of "website builder for businesses". Assume the user knows this exists, figure out why they're not using one already.
"Your website could look as professional as this one right now"
Selling to a non-technical audience: feel free to bash technology, and "we protect from that"
"Technically true is the best kind of true."
Marketing boss: If this is good enough for these guys, it must be good for me.
Underlying platform is Wordpress. So you can leverage the platform to build your business.
Feel free to ride on coattails.
Would be even better if "What you do" portion of the graph has nothing rather than "Add content." Maybe a higher level of the plan where you provide the content or convert the content into the website. This is brilliant, Ed.